January 2020 Demonstration
Our demonstrator was Robin Thornhill, who did a Pastel Landscape demonstration.
The meeting was held in the Guild Hall, First Congregational Church (middle side door), Sanborn Street, Reading, Wednesday January 8th, 2020 at 7:30 p.m.
We have some photographs of the event in case you could not make it there in person.
March 1, 2020: Robin finished the painting that she started in the demonstration and sent us a photograph of it.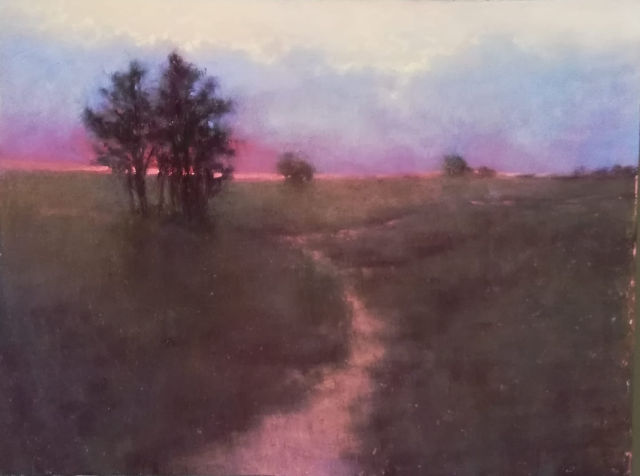 The finished painting.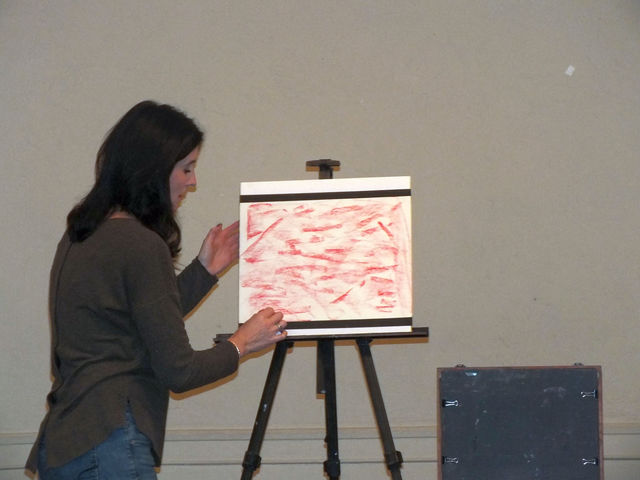 Robin started by toning the paper with pastel.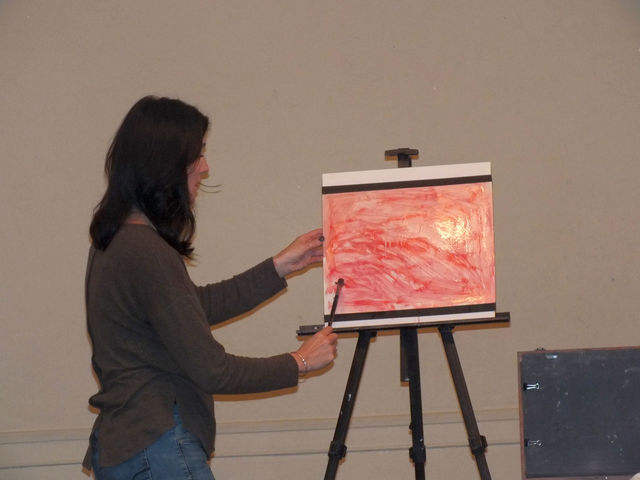 She wet the under painting with rubbing alcohol to
smooth it out and soak it into the paper.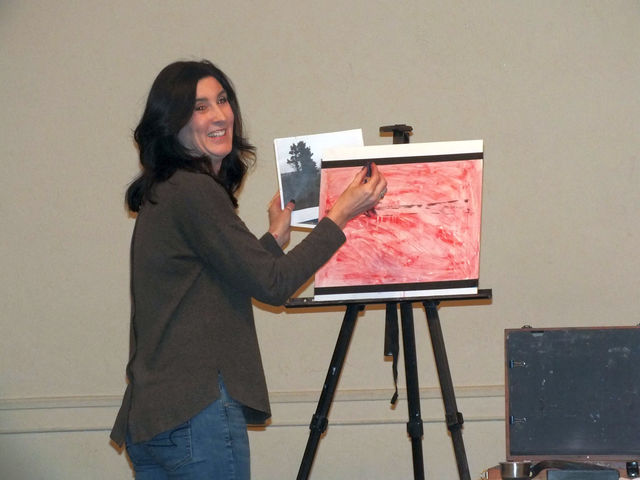 Robin begins to put in the sky.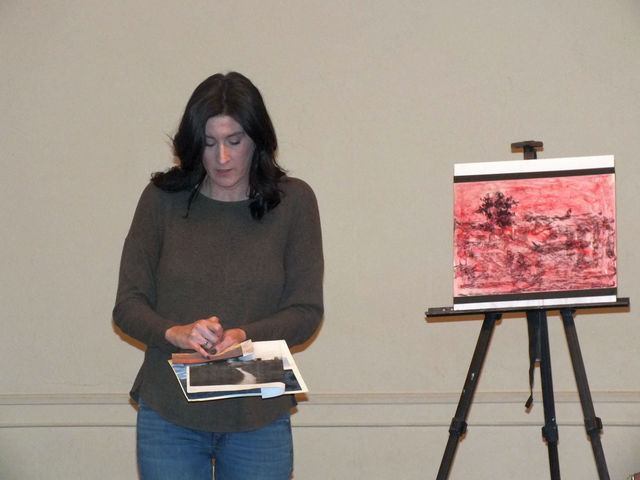 Here she points out the colors in her reference material.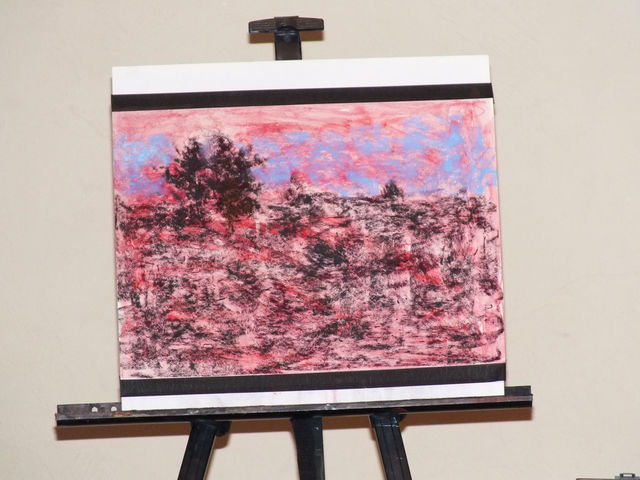 This is the basic under painting.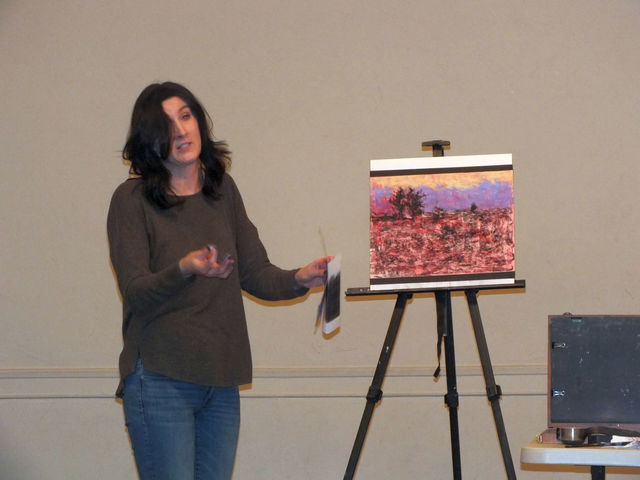 Robin answers a question from the audience.
You can see that the sky has been developed.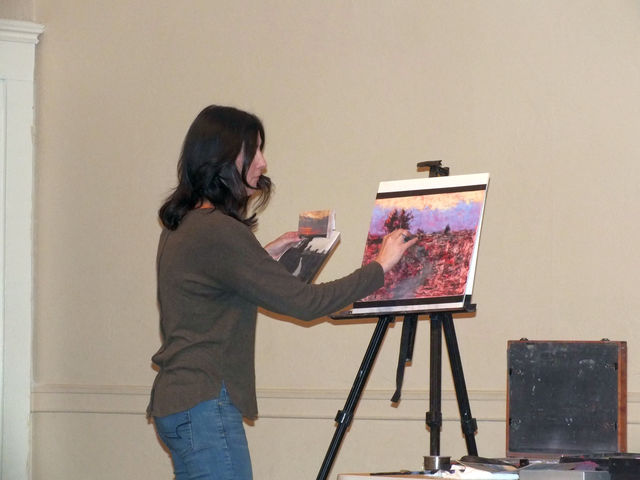 Continuing to work on the background.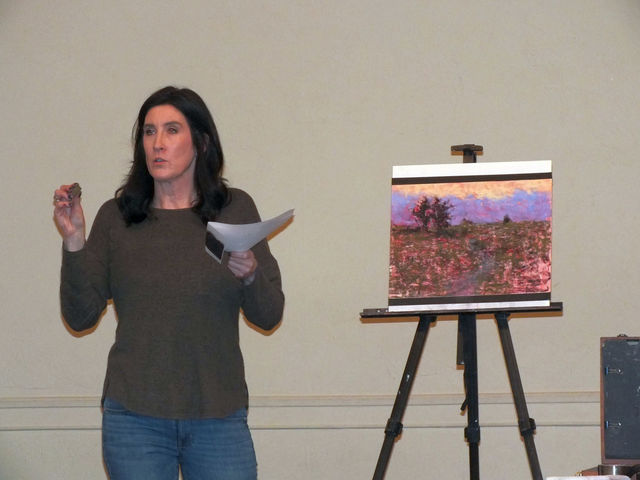 Some of the trees are in place.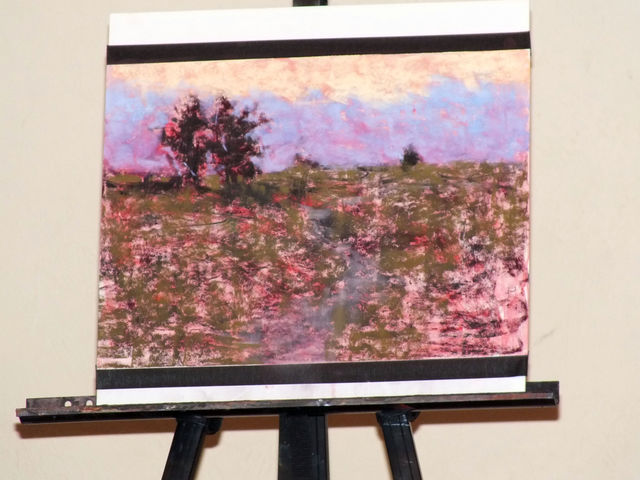 Robin works the entire painting at once.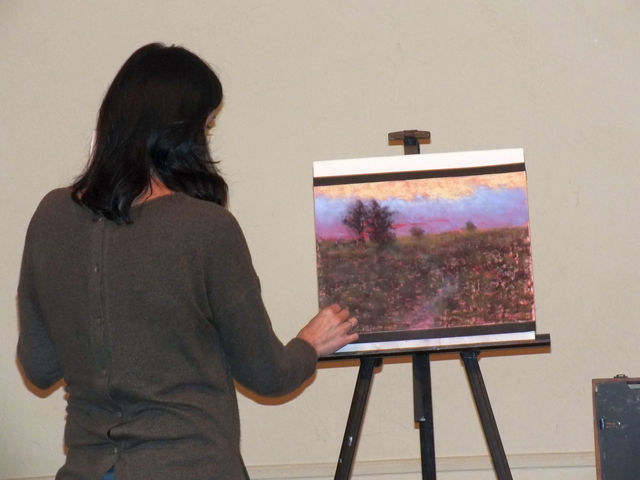 Toward the end, she adds the path through the foreground.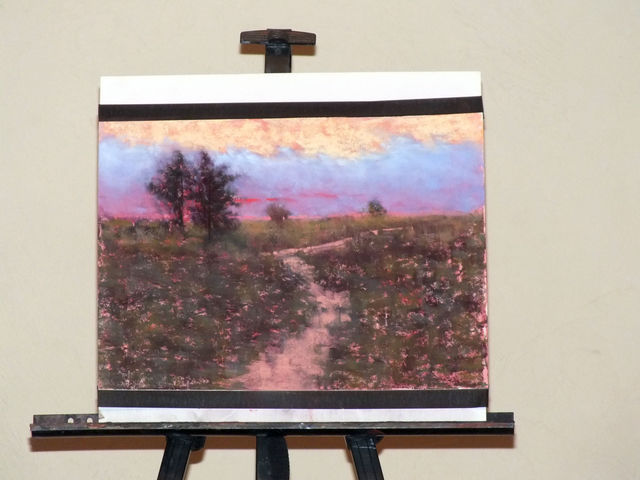 The painting at the end of the demo.
Robin offered to send a photo of the finished
painting after it is done. Stay tuned.
You can see some of Robin's work at her web site, http://robinthornhill.com/
Robin Thornhill's Bio
Whether working in oil, pastel, or encaustic, Robin Thornhill's atmospheric paintings evoke a sense of stability and peace. Strongly influenced by John Singer Sargent, the tactile quality of her work makes the timeless beauty of the New England landscape substantially present. "There is so much chaos in the world that people forget to look for beauty and goodness," says Robin. "I want to remind them it's here – as tangible as the materials I use and as real as I am." The sublime becomes grounded by the presence of her hand in the work. Best known for her landscapes, Robin's recent experiments with abstraction are also receiving recognition. In this work, her authorship becomes even more apparent as she utilizes mixed media to develop her exploration of the theme of time.
Robin is a Signature Member of the Pastel Society of America, a juried member of Oil Painters of America and The National Assc. of Women Artists, a member of the Newburyport Art Association and the Experimental Art Group of Rockport, and a core member of the Band of Brushes - a plein air group based out of Newburyport, Ma. Massachusetts.
---
Mission Statement
About Us
Our Program
Membership
Schedule
General Information
Archives
---
Home
Search
Acknowledgements and Links
Add Sidebar Menu
Message Board
---
This web site and all of its content, text and images are Copyright © 2000 - Reading Art Association
All rights reserved.
Last updated March 1, 2020