Dinner Meeting 2004
The dinner meeting for 2004 was held on June 16th at the the Hillview, 149 North Street, North Reading. Our speaker this year was Hannah Diozzi of Salem Strolls, a nine year veteran of walking tours in Boston and Salem. She presented a walking tour of some of the early homes in Salem MA.
We have some photographs of the event in case you could not make it to the meeting in person. The images on this page are small for faster loading. You can click on any of the images on this page to view a larger version of it. Then, use the Back button on your browser to return to this page.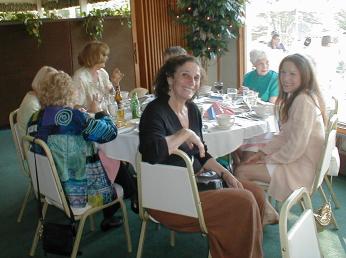 The ladies at this table are having a good time.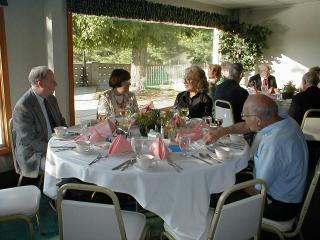 Nathalle and Arthur,charter members of R.A.A., visit with Ted and Nancy.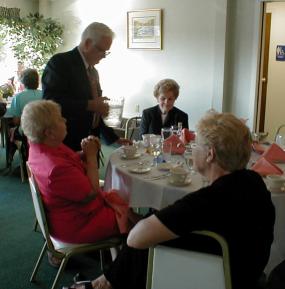 The movers and shakers chat with our guest speaker, Hannah.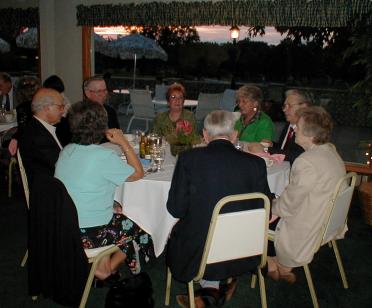 As the evening progressed, we were treated to a marvelous sunset.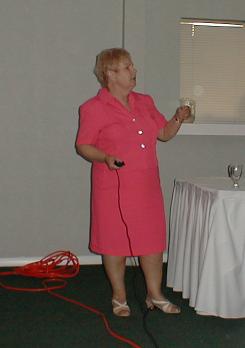 Once it was dark enough, Hannah presented her walking tour of Salem.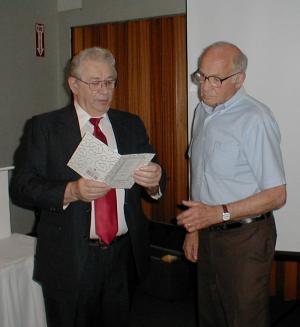 Arthur was given an R.A.A. Unsung Hero award for his service to the organization over the years.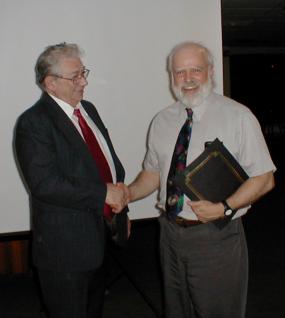 An R.A.A. Unsung Hero award was also given to yours truly, your smiling Webmaster.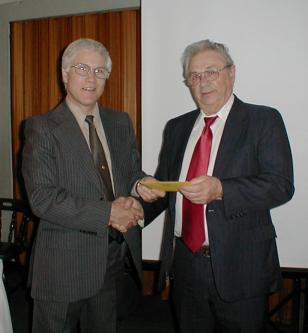 The culmination of the evening was the passing of the Office of President from Leo to Joe.
Joe extends our thanks to Leo for his work as President over the last two years.
---
Mission Statement
About Us
Our Program
Membership
Schedule
General Information
Archives
---
Home
Search
Acknowledgements and Links
Add Sidebar Menu
---
This web site and all of its content, text and images are Copyright © 2000 - Reading Art Association
All rights reserved.
Last updated October 30, 2016