Annual Dinner Meeting 2009
The annual dinner meeting this year was Wednesday, June 3rd, 2009 at The Hillview in North Reading.
Our speaker this year was our former President Tom Sutherland, who presented a demonstration entitled, "Painting with Puccini".
The place settings were as wonderful as always. Surf or turf?
The centerpiece was a horse of a different color.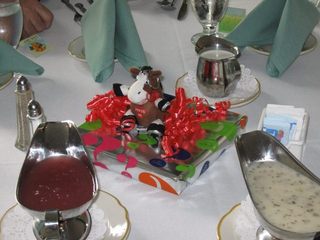 The usual crowd of RAA members were in attendance.
Tom put on the Puccini and then began his demo by sketching the image onto the paper.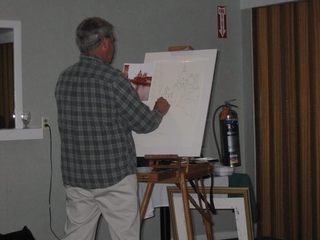 Next, a color base was put down on the paper.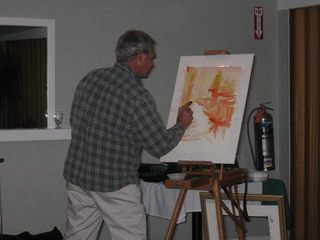 The dark areas go on top of the color base.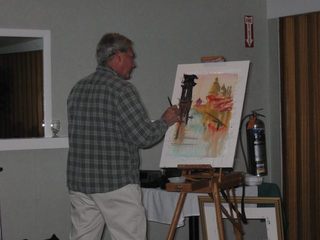 The details go in last.
Here it is, in the frame.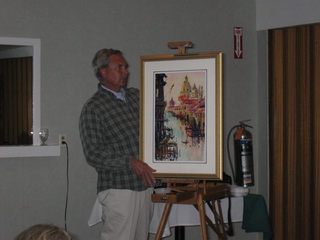 ---
Mission Statement
About Us
Our Program
Membership
Schedule
General Information
Archives
---
Home
Search
Acknowledgements and Links
Add Sidebar Menu
---
This web site and all of its content, text and images are Copyright © 2000 - Reading Art Association
All rights reserved.
Last updated October 30, 2016