Annual Dinner Meeting 2014
The annual dinner meeting this year was Wednesday, June 4th, 2014.
The program this year was given by Maryellen Stone.
Maryellen Stone, a long-time RAA member who is well-known for her beautiful wildlife photography, presented an Entertaining Photographic Program. She is an energetic and talented photographer whose work has been widely shown over the years. You can see some of Maryellen's work at www.naturesimages.com.
We have some photographs of the event in case you could not make it there in person. You can click on any of the images on this page to view a larger version of it. Then, use the Back button on your browser to return to this page.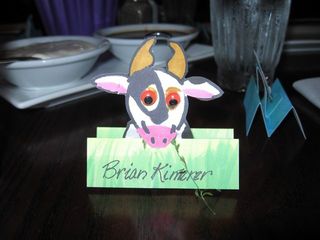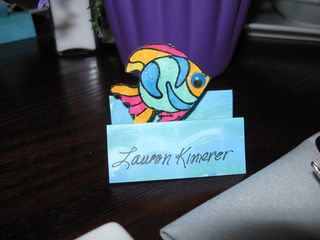 The place settings included our surf and turf friends again......

plus one new member.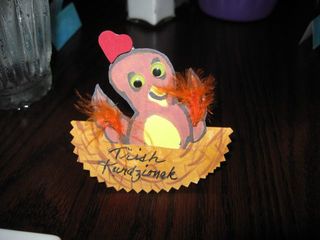 The usual characters showed up for the dinner. We were in a new venue this year, so the decor is different.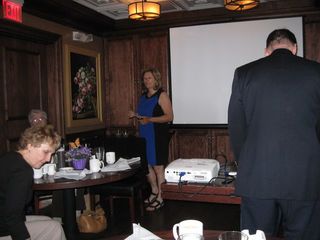 Our lovely speaker, Maryellen Stone, gave a stunning presentation
of her photography with information about the wonders of the new digital age.
---
Mission Statement
About Us
Our Program
Membership
Schedule
General Information
Archives
---
Home
Search
Acknowledgements and Links
Add Sidebar Menu
---
This web site and all of its content, text and images are Copyright © 2000 - Reading Art Association
All rights reserved.
Last updated October 30, 2016